10 years ago today, a small group of individuals came together to unite in a common goal, the desire to form a creative, cooperative, player driven community of like minded people with a shared love of Star Trek themed RPG.

Ten years.
One decade.
520 weeks.
3650 days.

Coming together is the beginning. Keeping together is progress. Working together is success.

Today, Pegasus Fleet Admiralty would like to thank each and every one of you for being part of our Fleet's success over the years. The achievements of our organization are the results of the combined efforts of every one of you, and we would not be here, celebrating this momentous occasion today if it wasn't for each and every one of you.

We greatly appreciate and value your continued dedication to this Fleet, OUR Fleet, and we would like to invite all of you to join us in a special celebration this Sunday, 13th October at 2pm EDT/7pm GMT on our discord server: https://discord.gg/rbGh7qe

Celebrations will commence with our regular monthly meeting, followed by a planned anniversary celebration, and conclude with a live free form role play session within discord.

Congratulations Pegasus Fleet on 10 years of shared success!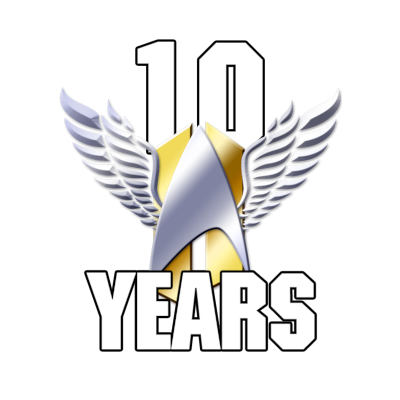 ---------------------------------------
Admiral Emily Quinn
Vice Admiral S'iraa
Rear Admiral Niamh Devane
Rear Admiral Jesse James
Rear Admiral William Kelly
Rear Admiral D'era Virtam